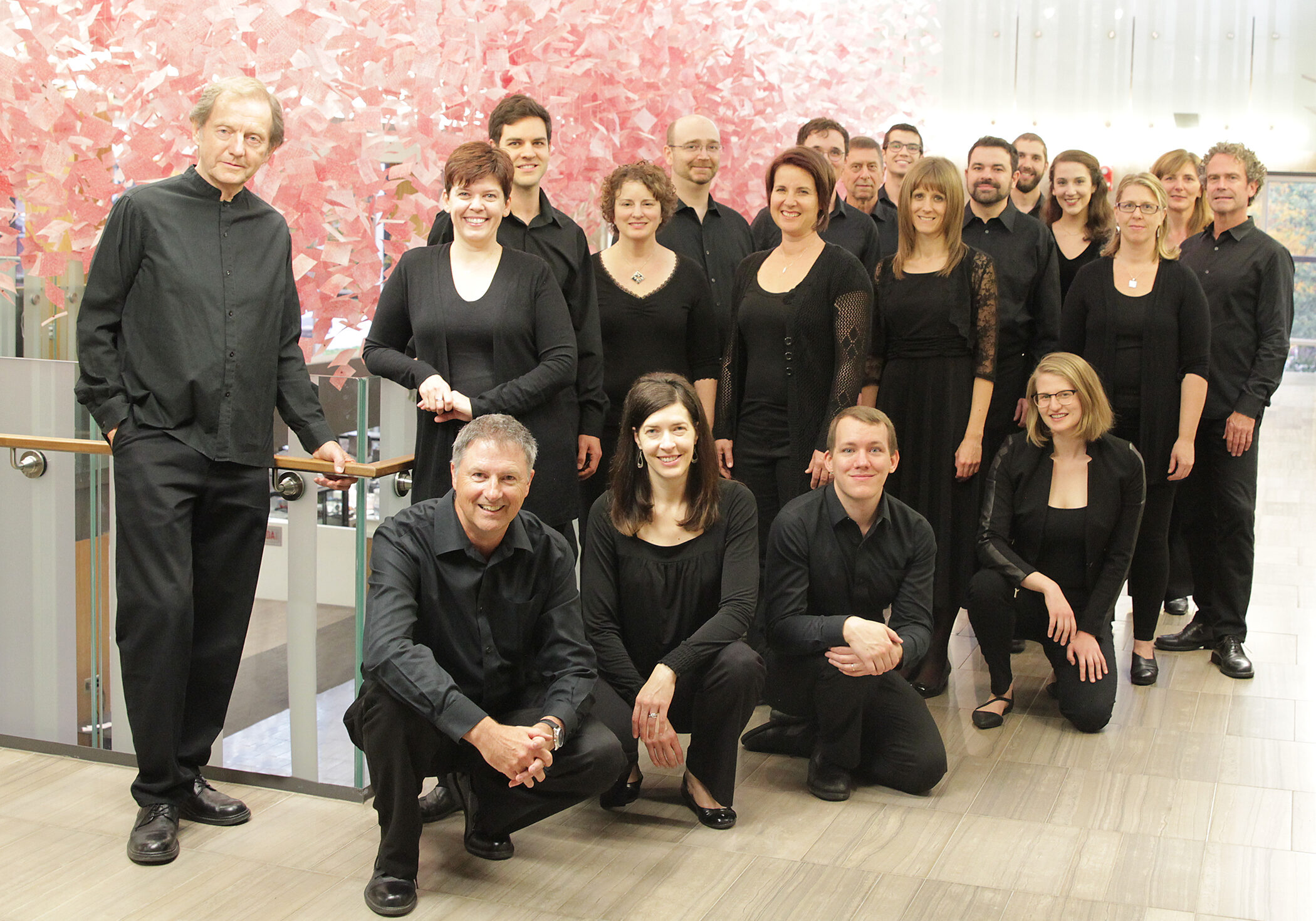 DaCapo Chamber Choir with Leonard Enns
(conductor/composer)
Founded in 1998 in Kitchener-Waterloo, Ontario, under the direction of Leonard Enns, the mission of DaCapo is to promote the best of contemporary choral music through public performances and recordings, including the intentional championing of music by Canadian and local composers. The choir's annual national NewWorks choral competition for Canadian composers aids in establishing a vibrant and vital presence for recent and emerging Canadian choral music. Listen to sample clips from their recordings here: dacapochamberchoir.ca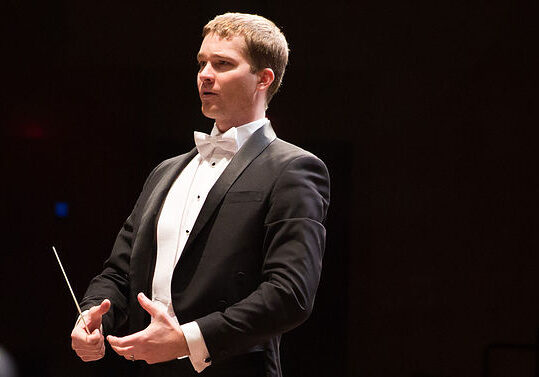 Benjamin Bergey (conductor)
Bergey (benjaminbergey.com) is an educator, church musician and the conductor of the Rapidan Orchestra at James Madison University (JMU) in Virginia, where he's currently completing his Doctor of Musical Arts in orchestral conducting. Bergey, who will be our song leader at the Weekend, currently serves as the Music Editor on the new Mennonite Worship and Song Collection Committee.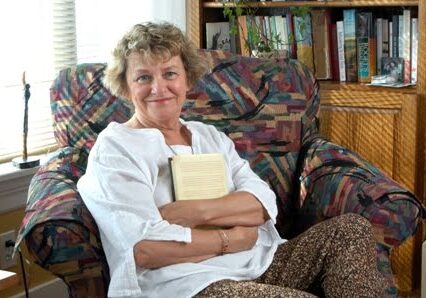 Sandra Birdsell (writer/novelist)
The Canadian author grew up on the prairie in Manitoba, and the people and landscape continue to inspire her work. Birdsall (sandrabirdsell.com) has written three collections of short stories, and six novels, including Katya, Waiting for Joe, Children of the Day, and The Russländer.
UPDATE:
We are sad to report that Sandra will no longer be able to join us at MAW 2020 due to health issues.  Nevertheless, we admire her work and encourage you to check it out.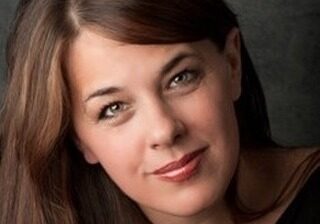 Ingrid DeSanctis (actor)
DeSanctis, an assistant professor of theater and playwriting at James Madison University, fell in love with theater as a student at Eastern Mennonite University. Although initially drawn to acting, she eventually became interested in directing and playwriting, seeking out stories that confront issues of brokenness, transformation and empowerment.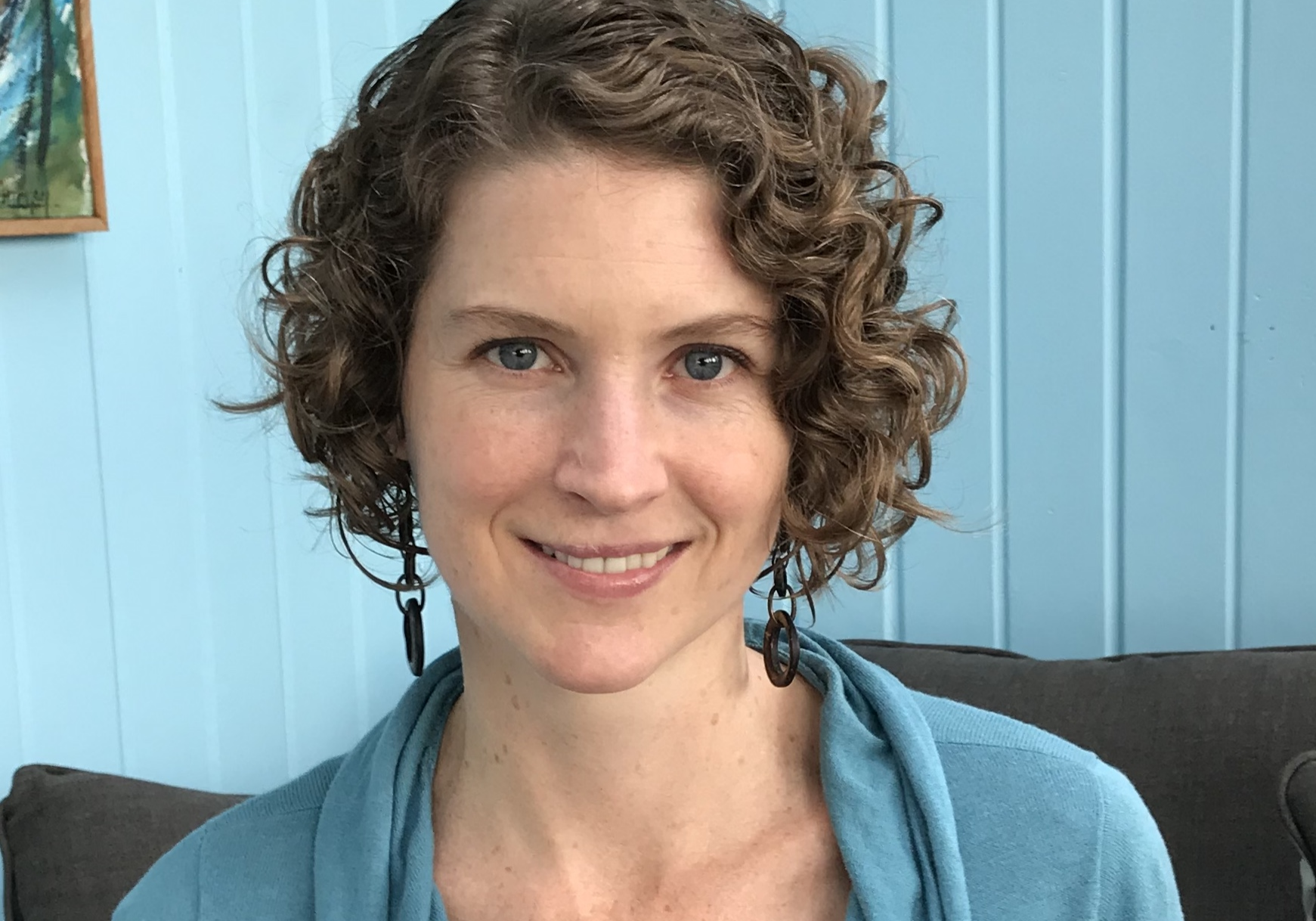 Katie Graber (ethnomusicologist)
Katie Graber is an ethnomusicologist who studies race and ethnicity in a variety of contexts including Mennonite music, American music and European opera. She has taught classes on Western music history and world music, and she accompanies Suzuki recitals and school choirs. She leads singing at her church in Columbus, Ohio, and chairs the Intercultural Worship committee for the Voices Together project.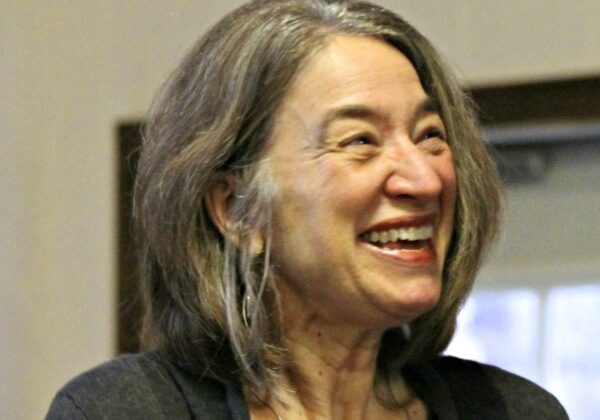 Marilyn Houser Hamm (musician)
Marilyn Houser Hamm is a musician, teacher and lover of the Church. Writing music, leading congregational workshops on music in worship, editing hymnal and song collections (including the Mennonite World Conference Songbook, most recently) are all regular activities. Marilyn is a member of Altona Mennonite Church.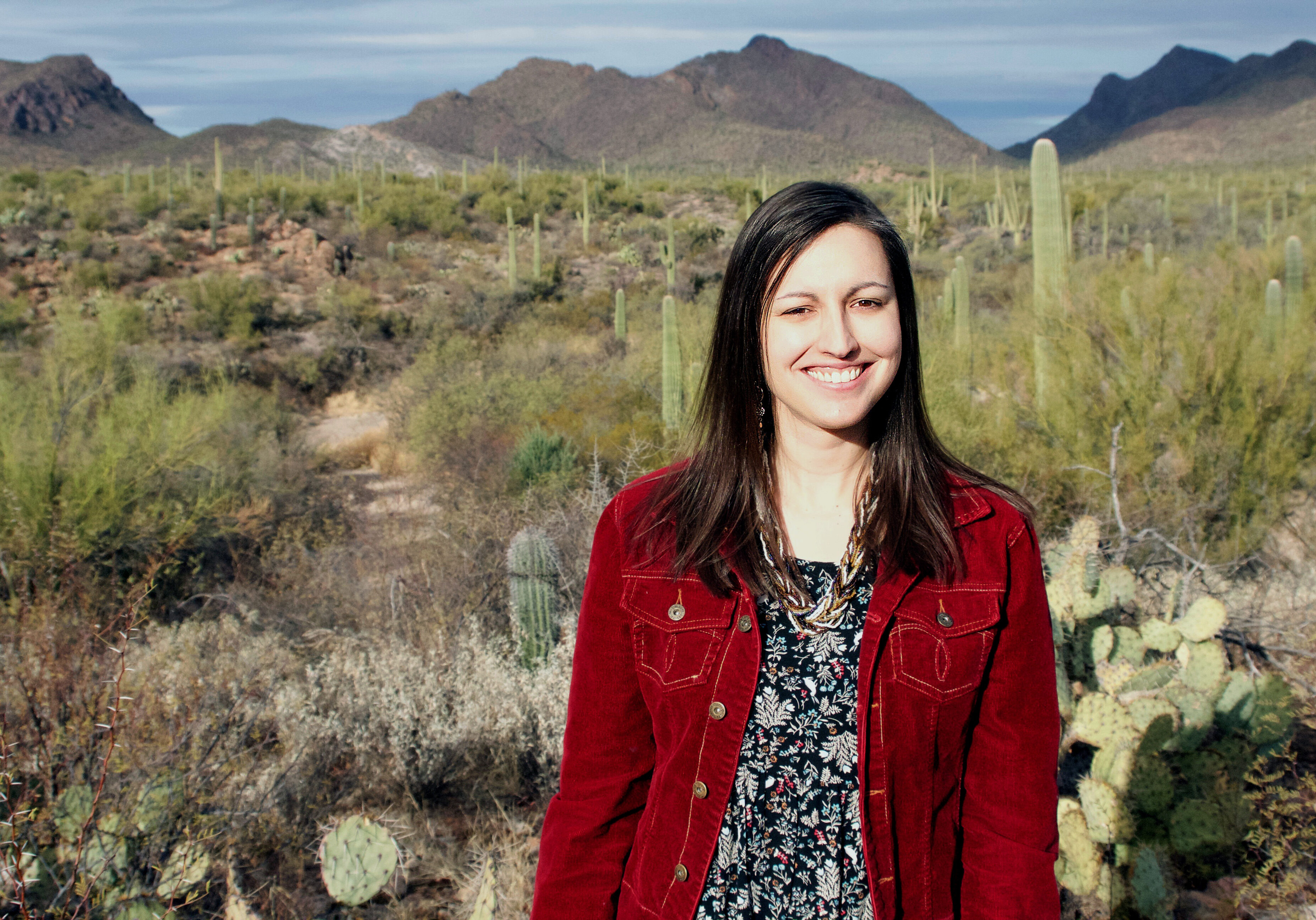 Julie Swarstad Johnson (writer/poet)
Julie Swarstad Johnson (julieswarstadjohnson.com) is the author of a poetry collection, Pennsylvania Furnace (2019), as well as a chapbook, Jumping the Pit (2015). This Tucson, Ariz., writer works at the University of Arizona Poetry Center, and she has served as an Artist in Residence at Gettysburg National Military Park. Watch a reading at the park here. Her writing explores place, history, and faith, and she is currently at work on a project about the experiences of Christian pacifists during the Civil War.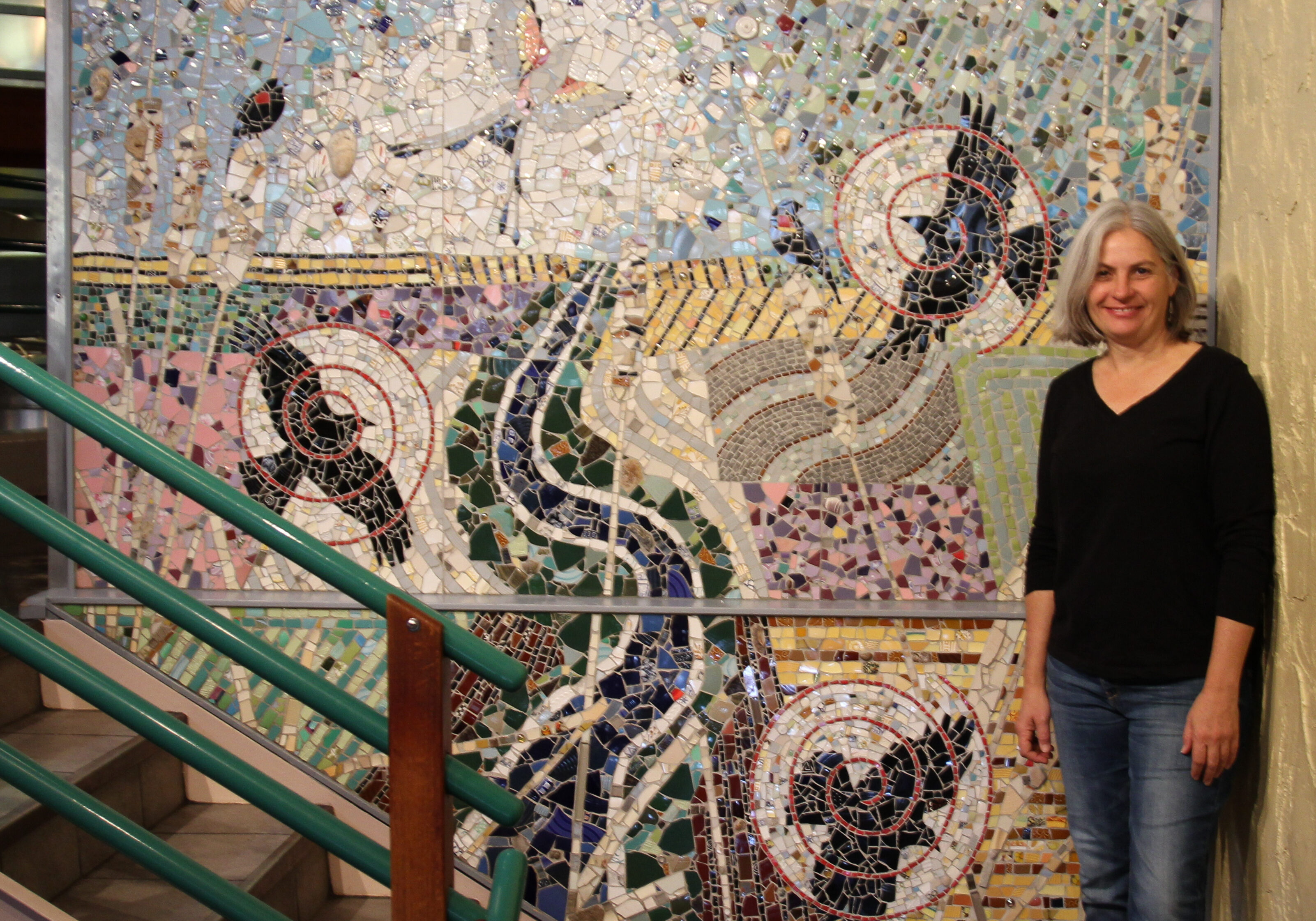 Lora Jost (visual artist)
A professional artist from Lawrence, Kansas, Jost (lorajost.org) creates award-winning artwork using mosaic, scratchboard and clayboard, mixed-media collage and more. Her creative work also includes teaching, facilitating community art projects, illustrating, and writing.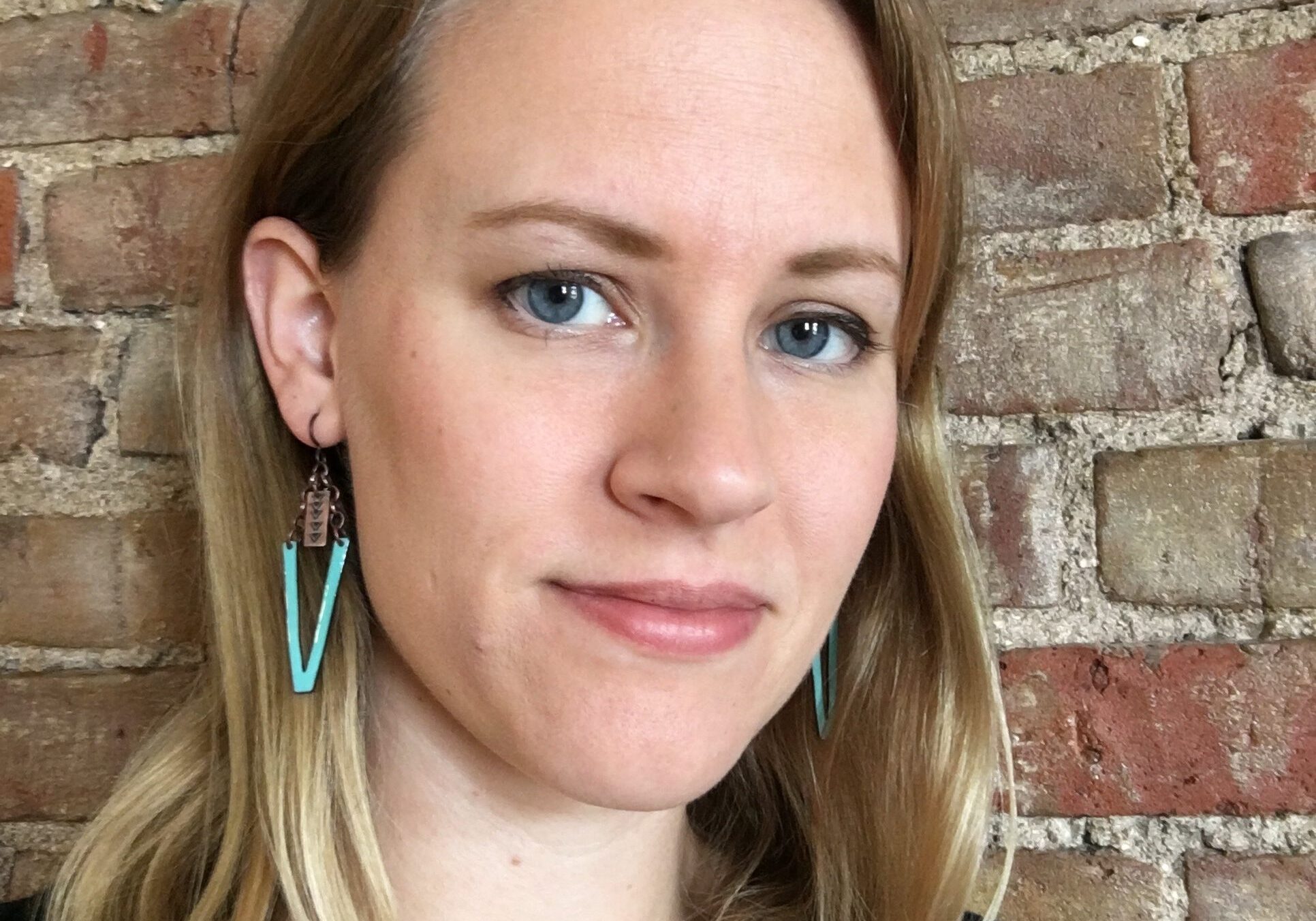 Kat Luginbuhl (artist/jewelry arts)
Artist Kat Luginbuhl earned a degree in art and graphic design from Goshen College. Her interest is primarily in 3D art, particularly sculpture and jewelry. In both media, she likes to incorporate found and recycled objects. Luginbuhl currently creates and sells her jewelry, and other local artists' work, at Gallery 323 in Bluffton, which her late father (artist Gregg Luginbuhl) founded as a retirement project.  She recently moved back to Bluffton from Nashville to keep it going. Check out her jewelry pieces on Etsy: http://etsy.com/shop/katluginbuhl.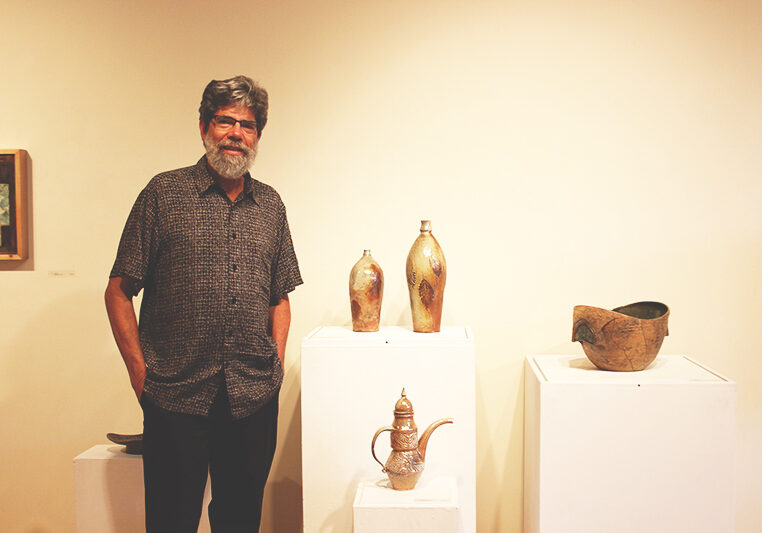 Dennis Maust (visual artist/ceramic arts)
The work of ceramics artist, Dennis Maust (dennismaust.com), of Lititz, Pa., is motivated by concern for our contemporary world and current events. His pottery pieces are based on historic Middle Eastern forms, which he hopes calls attention to that region and the human victims of the conflict there.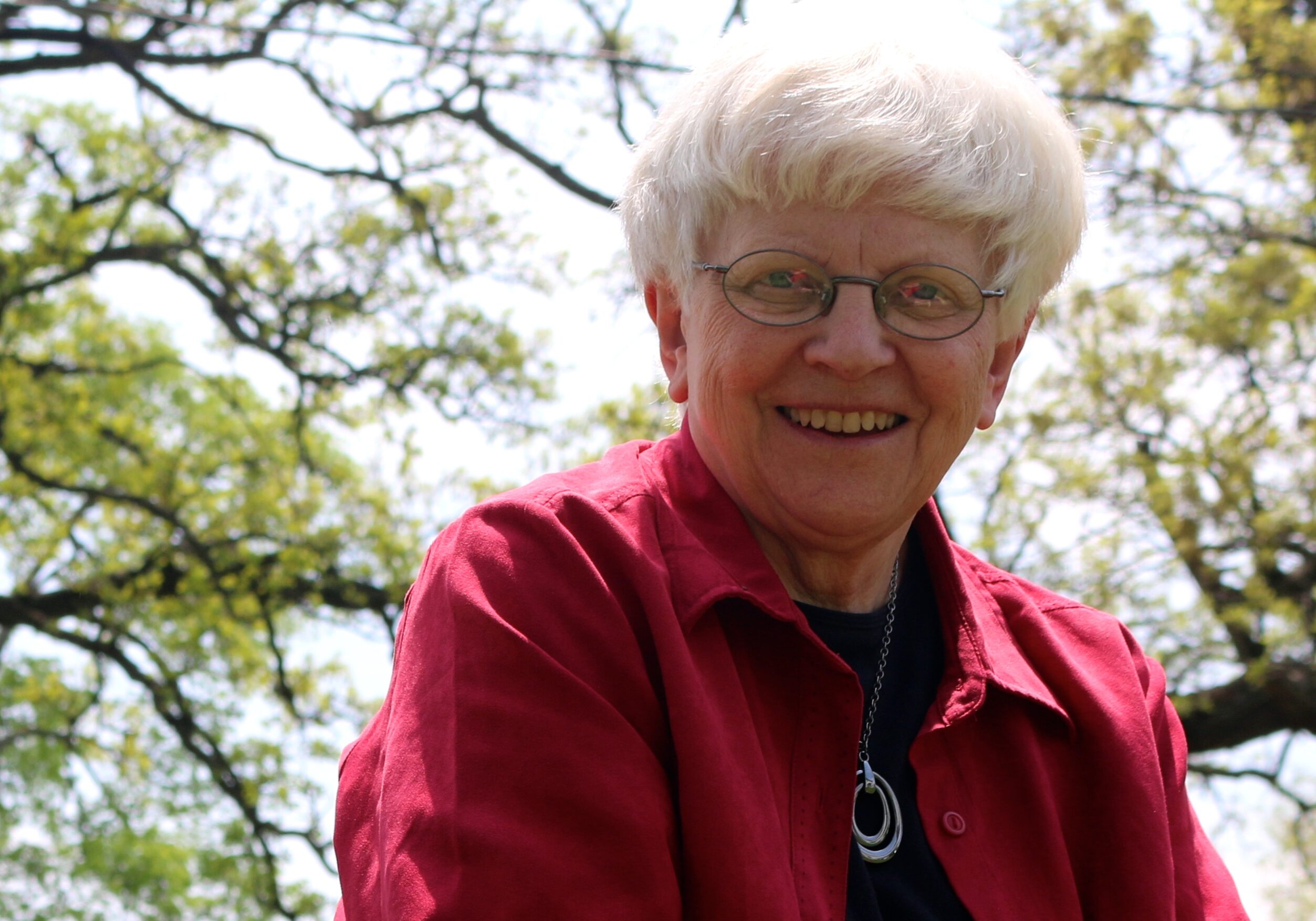 Evie Yoder Miller (writer/novelist)
Miller (evieyodermiller.com) has published stories, poems and essays in small presses, but she's best known for her novels, Eyes at the Window (Good Books, 2003) and Everyday Mercies (2014). Of her latest work, a historical novel set during the U.S. Civil War, Miller says: "My current historical novel focuses on the complex choices civilians made when caught between their Anabaptist religious teachings and the demands of the political and military goals of North and South."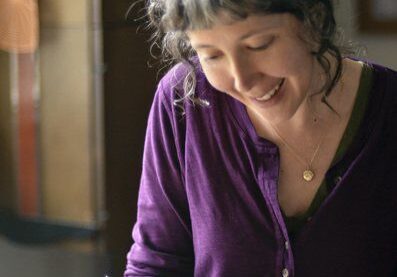 Brooke Rothshank (painter/illustrator) 
Brooke Rothshank (https://rothshank.com/brookes-work/), a studio artist since 2002, works in a variety of media including watercolor, oil, acrylic and egg tempera paint. Her work as a miniature artist has been exhibited across the country and featured in both Miniature Collector and Dollhouse Miniatures magazines. Brooke has illustrated three children's books for Herald Press, and is currently pursuing a fourth illustration project independently.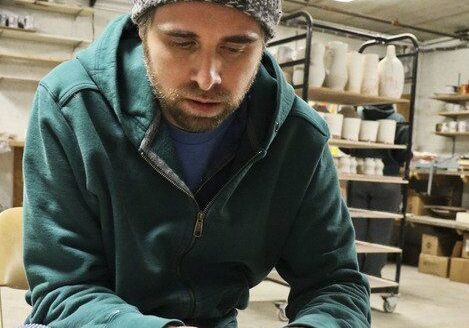 Justin Rothshank (ceramic artist)
Justin Rothshank (https://rothshank.com/justins-work/) has been working as a studio ceramic artist in Goshen, Indiana since 2009. His award-winning ceramic work has been exhibited nationally and internationally, and has been featured in numerous publications including Ceramics Monthly, American Craft and Studio Potter.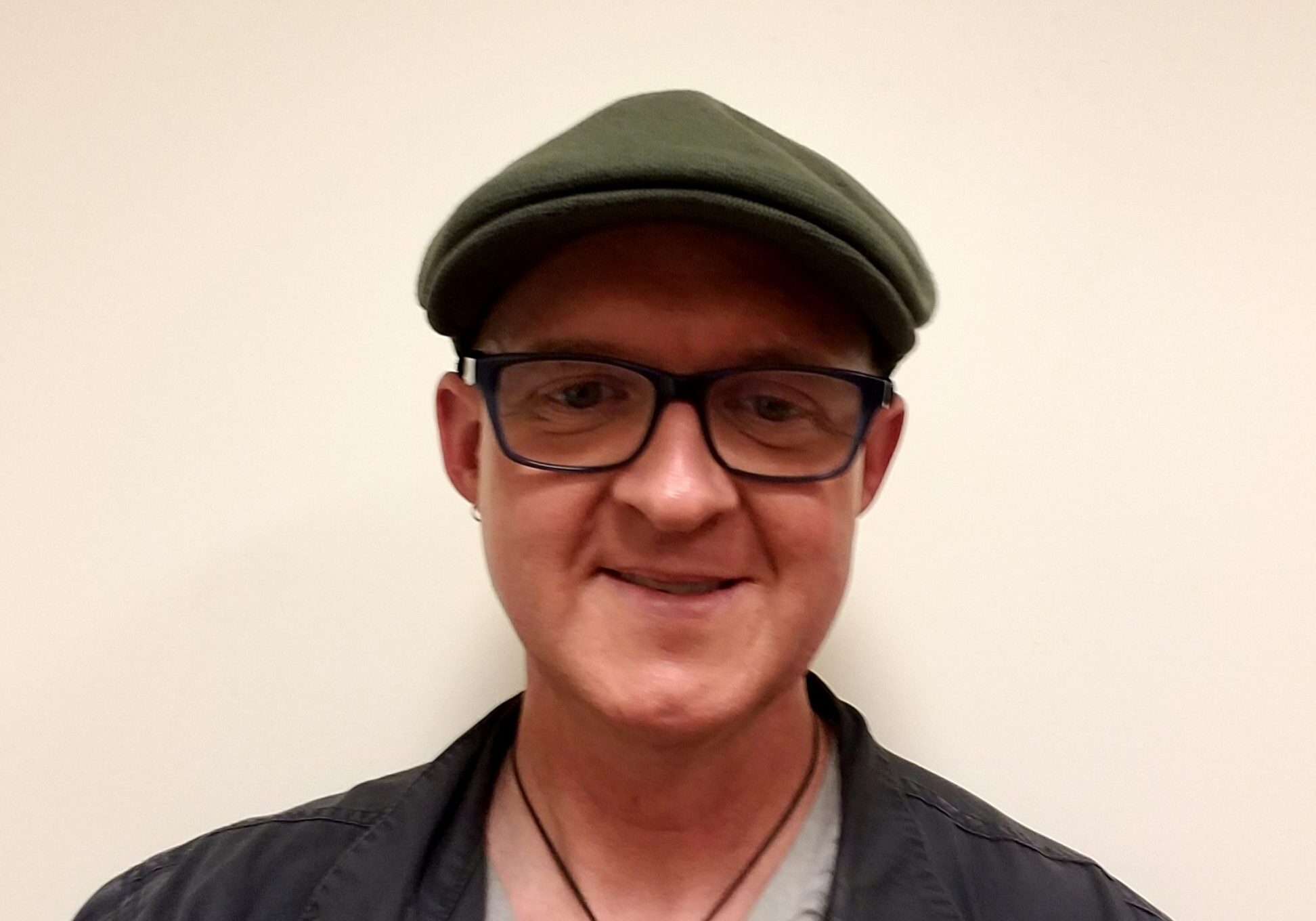 Jeremy South (ceramics)  
An artist from Indianapolis, South enjoys an independent career as an arts teacher and presenter.  He shares a studio with his business partner and friend, and together they run Ripple Mobile Arts, traveling the area with integrative art programs for students aged preschool to adult.  The focus, lately, has been the connections between STEM studies and art, literacy and art, and recycled art.  For more information, visit http://ripplemobilearts.com/.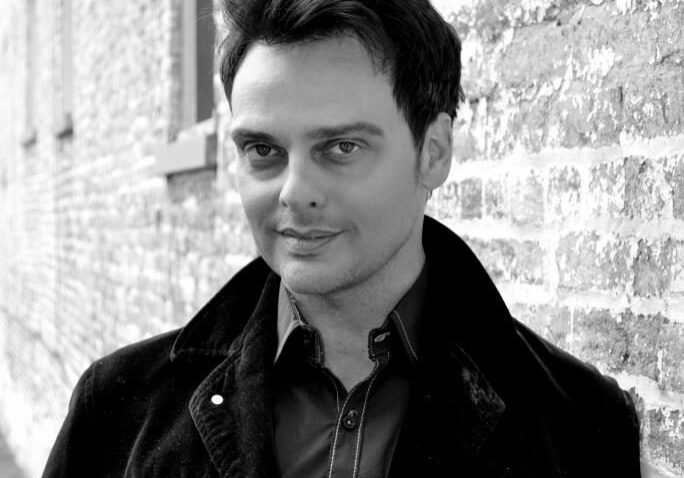 Freiman Stoltzfus (visual artist)
Stoltzfus, a native of Lancaster County, Pa., studied art at The National Academy and the Art Students League in New York City. He works in oil and acrylic paint, pastel, drawing, watercolor, printmaking, photography, collage, and sculpture. His art is inspired by the four seasons, music and poetry, Amish quilts, and Gothic architecture. The artist owns and operates Freiman Stoltzfus Gallery in Lancaster, Pennsylvania (freimanstoltzfus.com).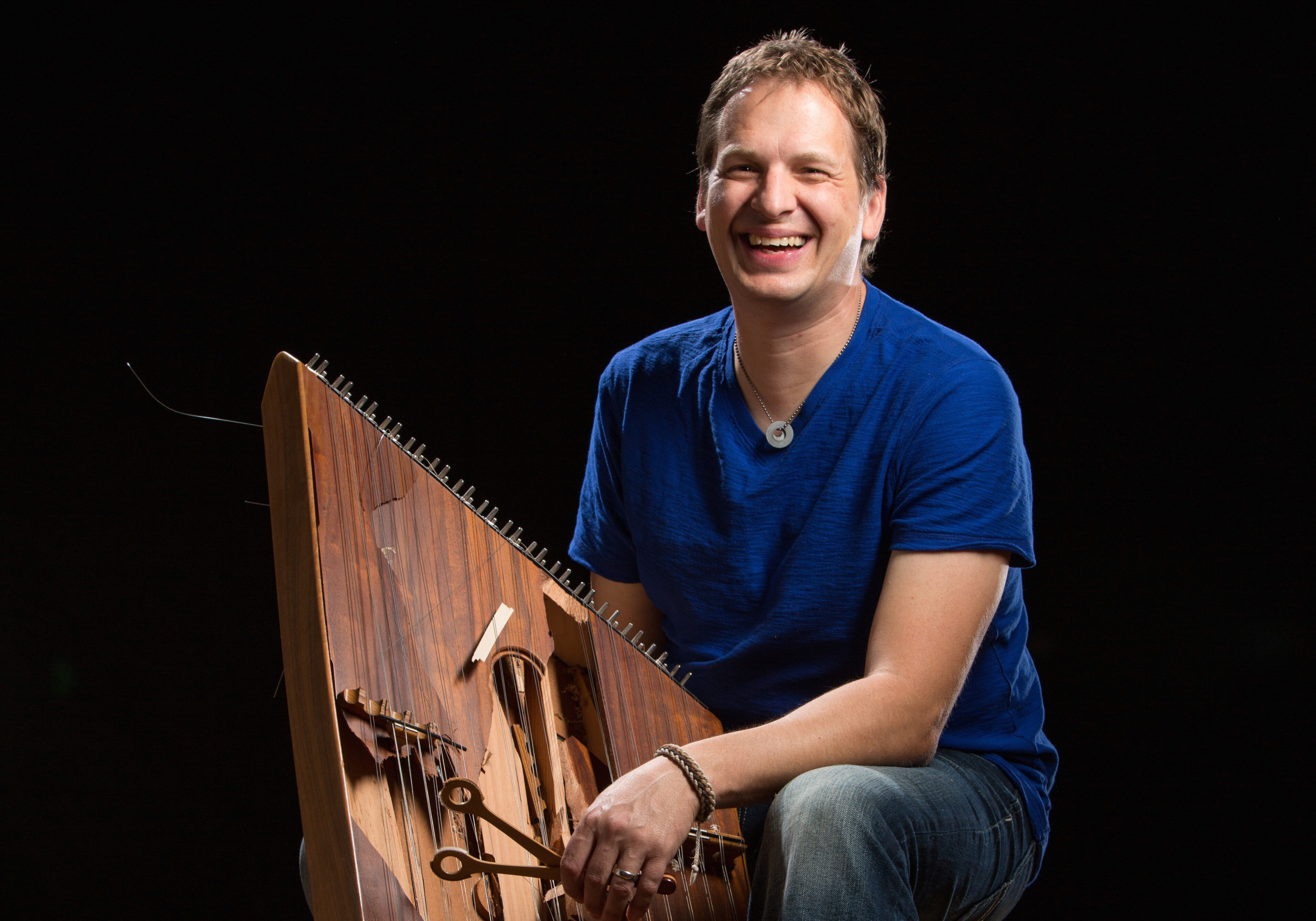 Ted Yoder (musician/hammered dulcimer)
Until you hear Ted Yoder (http://www.tedyoder.com/), it's impossible to imagine that one wooden stringed instrument can sound like an entire rock band or a whole symphony orchestra all in one. Winner of the 2010 Hammered Dulcimer Championship, Yoder has been called "the Bela Fleck of the hammered dulcimer." Listen to his performance of the 1985 Tears for Fears' hit "Everybody Wants to Rule the World" on YouTube, where the video has been viewed 1,187,087 times!