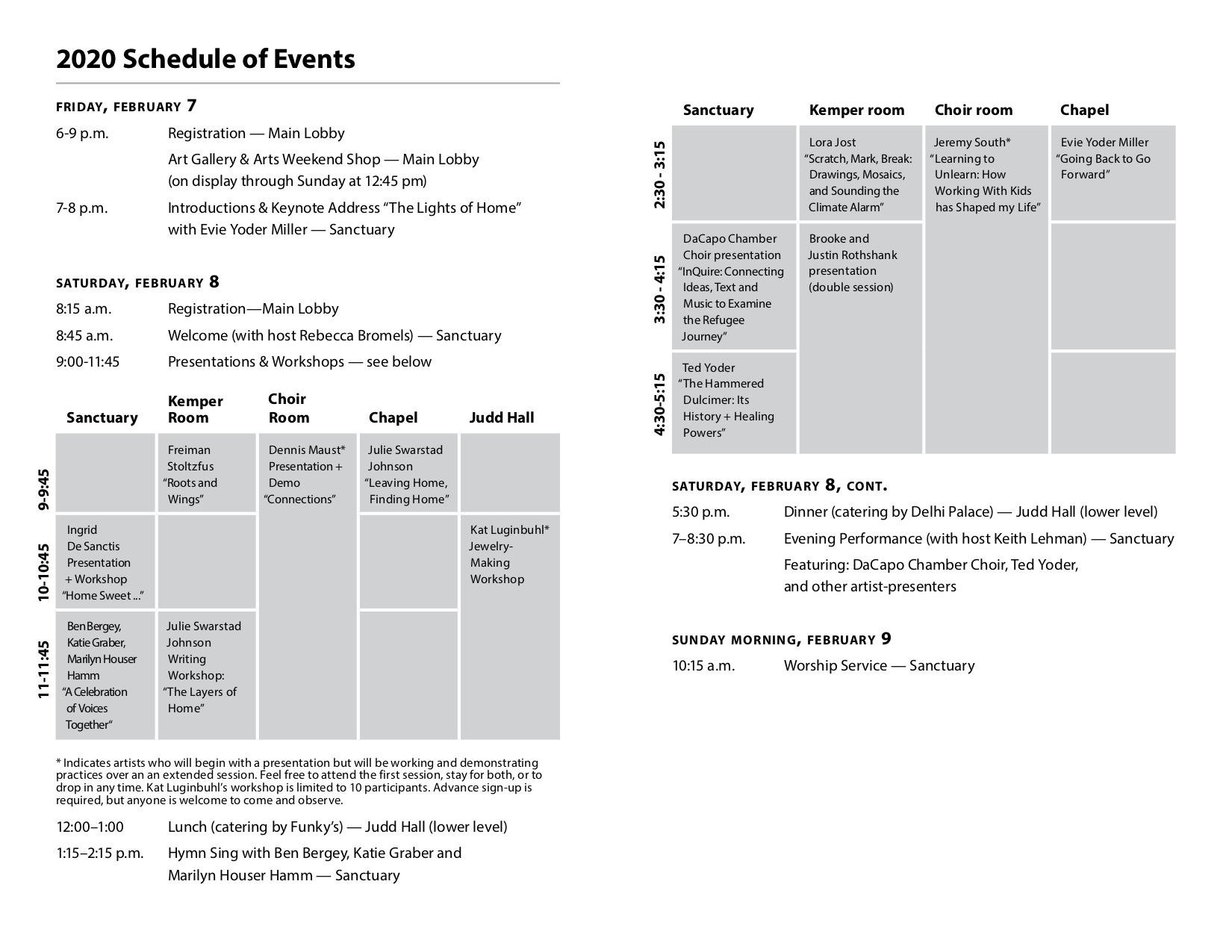 All 2020 Arts Weekend events will be held at Pleasant Ridge Presbyterian Church (5950 Montgomery Rd, Cincinnati, OH 45213).
The Weekend begins Friday evening with a time for gathering, introduction of artist-presenters and a keynote address, the opening of the Art Gallery and singing.
On Saturday morning, there are morning presentations beginning at 9:00 and again at 10:30. At each time, there are several sessions to choose from. So, you might choose to hear from a quilt-artist at 9:00 and a painter at 10:30, or a poet at 9:00 and a singer-songwriter at 10:30. After a break for lunch (provided by MAW), there will be a hymn sing with a distinguished song leader, followed by more presentations at 2:00 and at 3:30. Dinner begins at 5:30 and is followed by an evening performance at 7:00 featuring the Weekend's artist-presenters as well as a guest choir and/or other musical groups.
Over the weekend, you'll also be able to enjoy an on-site art exhibit featuring the work of the Weekend's visual artists—with many artworks available for sale. Other artist-presenters and past-presenters will have books, CDs, prints and artwork for sale as well.
The weekend culminates with a Sunday morning worship service inspired by the theme and events of the Weekend with plenty of music, singing and artist participation.